Fall in Love. Open your heart. Dance with Joy. 
Come, and cultivate your devotion with the eternal beauty and grace of Radha.
Transform yourself and transcend into the magic of Vrindavan, Krishna's delightful world.
Listen to the sweet melody of the music, and dance in sacredness! 
Chant, dance, open to the dimension of possibilities.
Surrender to life. 
Radha inspires us to cultivate bhakti - devotion - into our temple dance and lives. 
When the heart is open, many good opportunities arise.
Learn the mudras, sensual poses, temple dance of this goddess of Love.
You will be inspired.
You will fall in love with your own body.
You will dance by heart.
You will learn the feminine language of priestess of India.
You will bring this joy into your life.
Come, rise in love with Radha!
Course Curriculum
Available in days

days after you enroll

WHAT YOU WILL LEARN, RADHA DANCE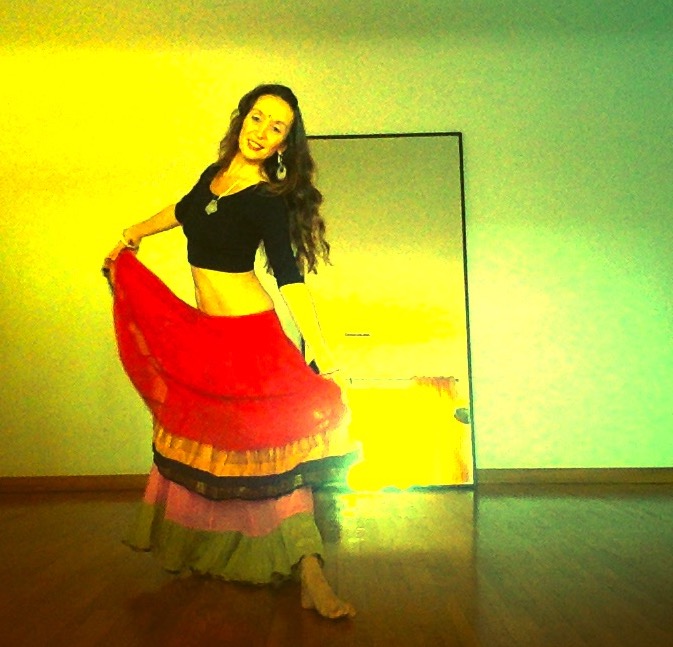 Namaste, I'm Daniela
My purpose is to be a bridge to support and guide You.
 I create a safe space for you to move deeper into the depths of this powerful dance practice as a lifestyle. Dance is an embodiment of the sacred feminine, and the divine energy.
Be held in this magical container. Yes, it is possible to bring magic into life. 
Dance is so connected with life. Dance and life are one. When you embody your dance this creates alignment in your life…