Come and experience your divine feminine embodiment through temple dance. I create a safe space for you to move deeper into the profound temple dance practices, as a lifestyle. Dance is an embodiment of the sacred feminine, the divine energy. Come and learn how to be present, align and chant the prayers of Shiva, the cosmic dancer. Come and salute divine mother in the form of the earth, Bhumi Devi! Become enthralled by the beautiful mudras, mantras and elegant steps of the priestesses India. 
I am here to embody and share the practices of the priestesses of the temples of India. These practices will support you to show up fully present and fulfilled in your life.
  The sacred dance of the devadasis developed in ancient India, as an embodiment of the Divine. Cultivating the sacred ritualistic origin of Indian classical Dance, Daniela guides her students into an inner journey with Temple Dance, animating prayers through refined and ritualistic gestures. These classes include gentle, sensual and grounding steps, to awake even more subtle feminine energies of the body and spirit.
"I've studied Dance, mudra and mantra with Daniela Riva for four years now and I can't gush about her enough. She is soooooo divine in every way. She has helped me realize that I can take up space. That I am enough. I just took a private dance class with her today and am also doing the online course. Do this for your soul and clear the way for a peaceful, loving and abundant new decade"
-Kris-Seraphine Oster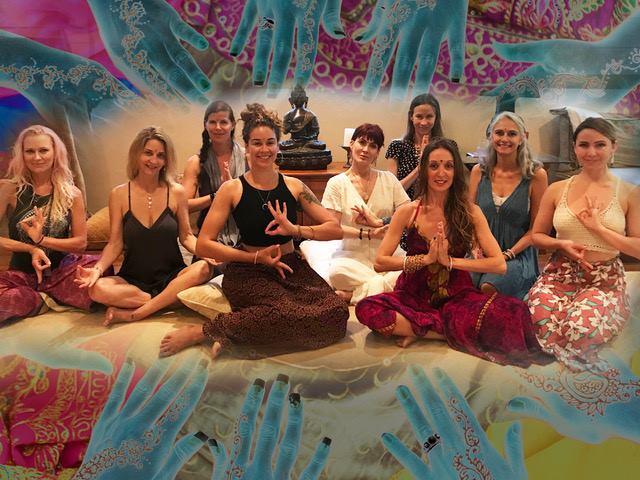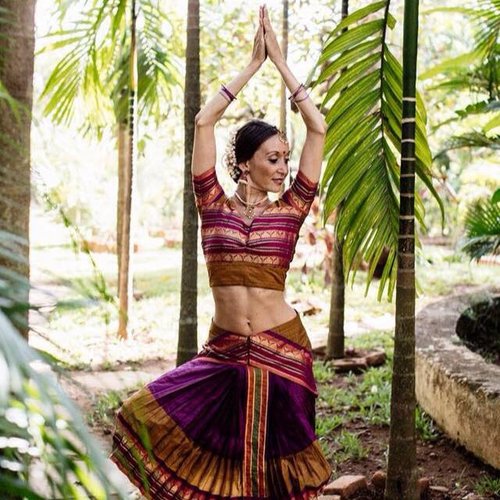 Daniela Riva is an Indian Temple Dancer and Yoga teacher trained in India. Daniela embodies the heritage of the Devadasi, the priestess of the temples of India, reclaiming the power of ritualistic dance and sharing with many women their secrets and mysteries. 
Daniela embodies in her classes and dance immersions the spiritual essence of temple dancers of India, to share these mysteries with all women. She guides her students to open to the awareness and beauty of their body temple and discover the inner power of transformation encoded in this ancient sacred art. Daniela's devotion for Indian tradition and love to her students makes her way of teaching unique, as she continues perpetuating the tradition, making it contemporary for everybody.